We hosted a number of very talented interns over the summer.
Thank you to Chance, Phoebe, and Katerina for all your hard work!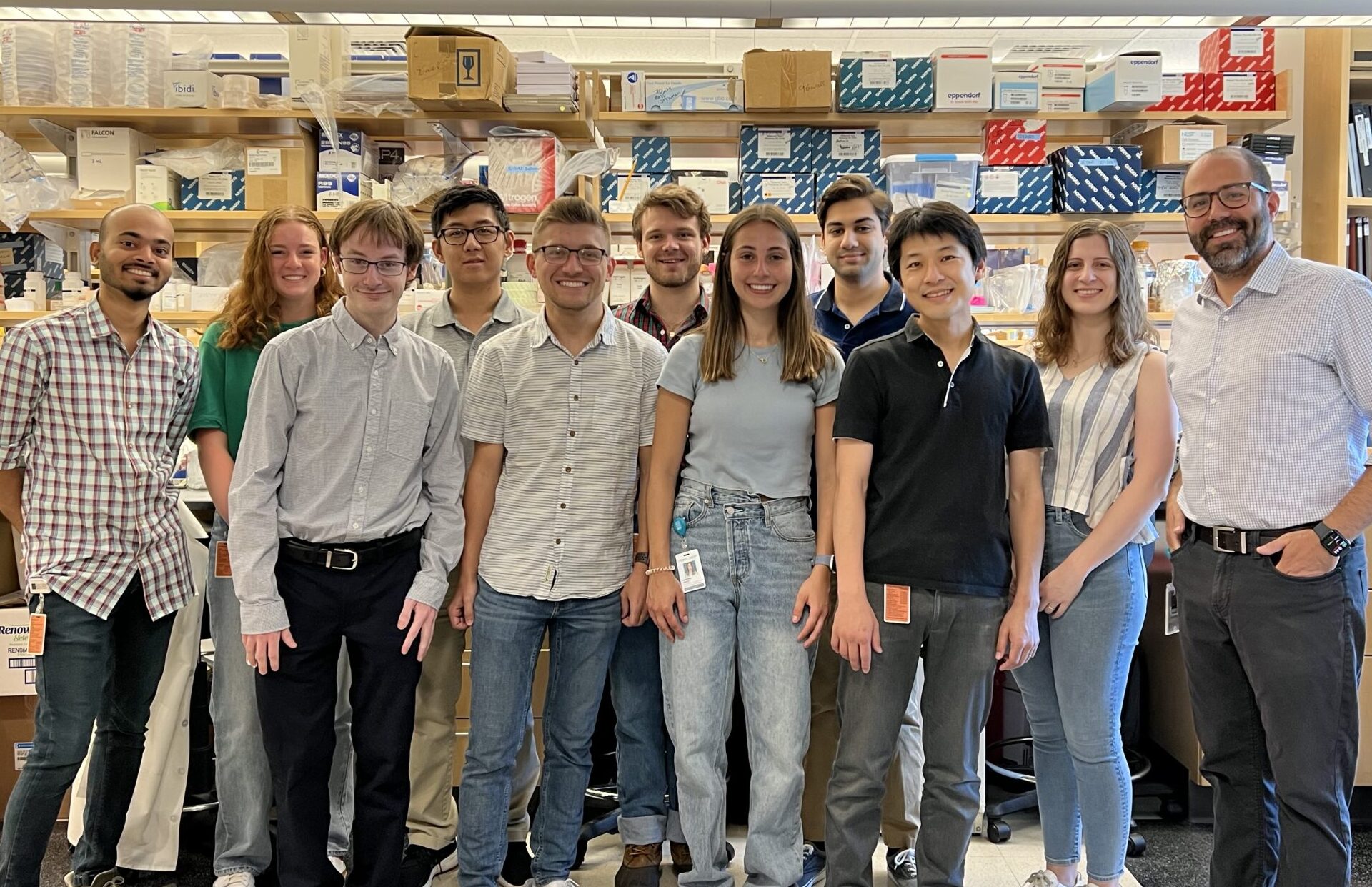 Back, left to right: Mahesh Kesavan, Phoebe Rust, Muzhou Wu, William Stiffler, Ishaan Lamba.
Front, left to right: Neil Doherty, Chance Custis, Katerina Nasto, Shota Shibata, Jennie Roy, Ricardo Mouro Pinto.
We are excited to announce we have been awarded our first independent R01 grant to study "Somatic repeat expansions as a therapeutic target for trinucleotide repeat disorders!"
Thank you to the National Institute of Neurological Disorders and Stroke at the NIH for the recognition and support. Most importantly, a big thanks to everyone that helped us get to this point: Postdocs, techs and student interns, current and past; Mentors and collaborators that have provided guidance and encouragement along the way; Patient foundations HDSA, FARA, HDF, NAF for supporting the lab with career development awards and seed grants. It is because of them that we were able to generate the preliminary data necessary to make a strong grant application.
Congratulations, Antonia!
We said goodbye to Antonia, who is moving on from the lab to start an exciting new role at Beam Therapeutics. We will miss her dearly and wish her the best of luck in her future career.
We said farewell to our wonderful Spring and Summer research interns.
Thank you to Jesse, Dante, and Diego for all your hard work!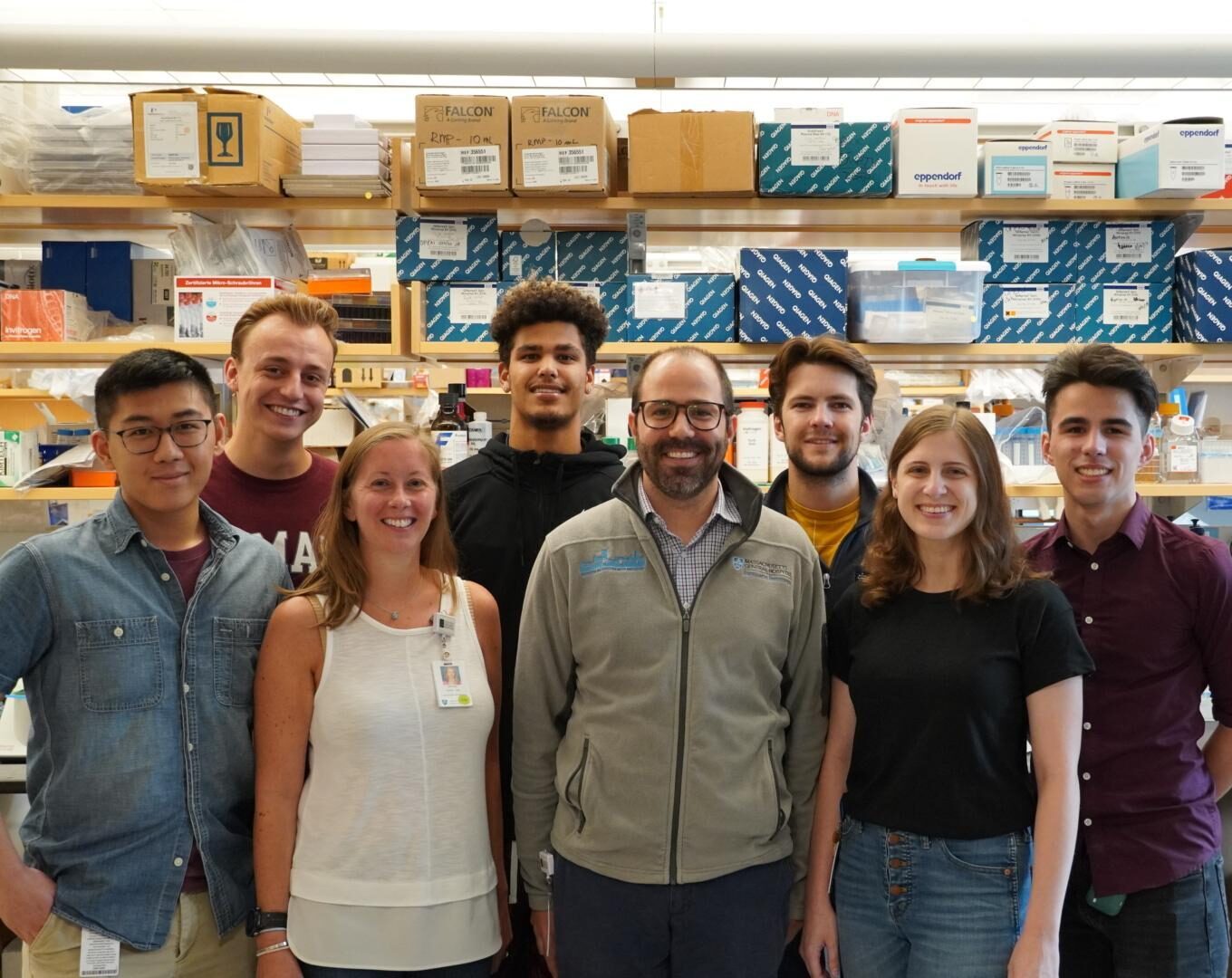 Back, left to right: Jesse Valliere, Dante Love, Cameron Douglas, Diego Castillo
Front, left to right: Muzhou Wu, Antonia Vitalo, Ricardo Mouro Pinto, Jennie Roy
Wheeler / Mouro Pinto Lab Picnic
The Wheeler and Mouro Pinto Labs held a picnic to say goodbye to Luke, who was accepted into the graduate program at the University of Florida!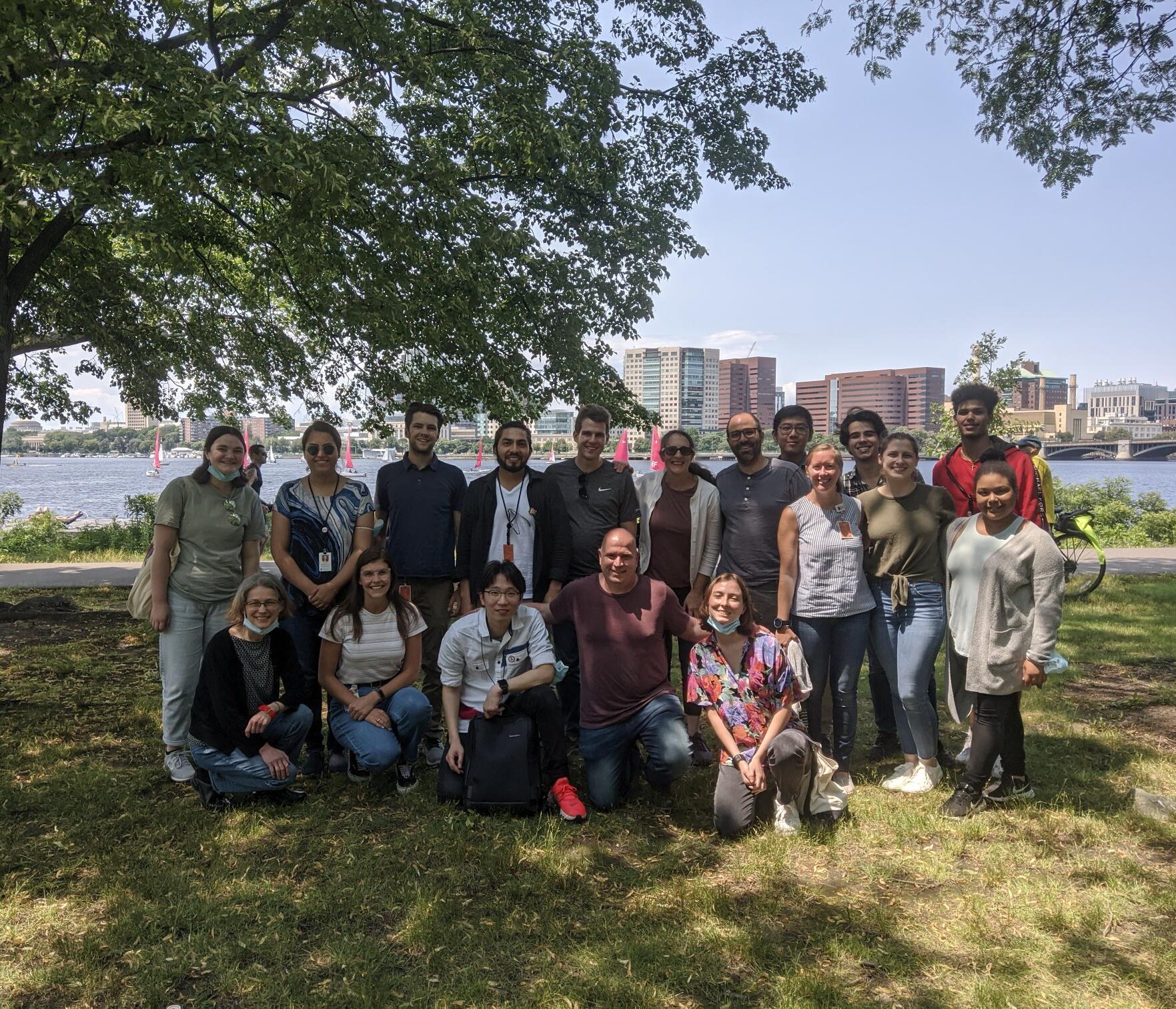 Coriell Institute's NIGMS Repository
Our recent publication in Nucleic Acids Research was selected as the NIGMS Repository's Spring 2021 Featured Publication at Coriell Institute.